Special Issue Stamp
Australia Post's Solar Eclipses stamp issue features three $1.20 postage stamps, postcards and medallion cover.
The stamps and postcards depict three different types of solar eclipse – an annular solar eclipse, a total solar eclipse and a partial solar eclipse, while the medallion cover showcases the total and annular phases.
The collectables covers are numbered and a limited edition of 2,500 will be available.
All collectables will be available from 11 April 2023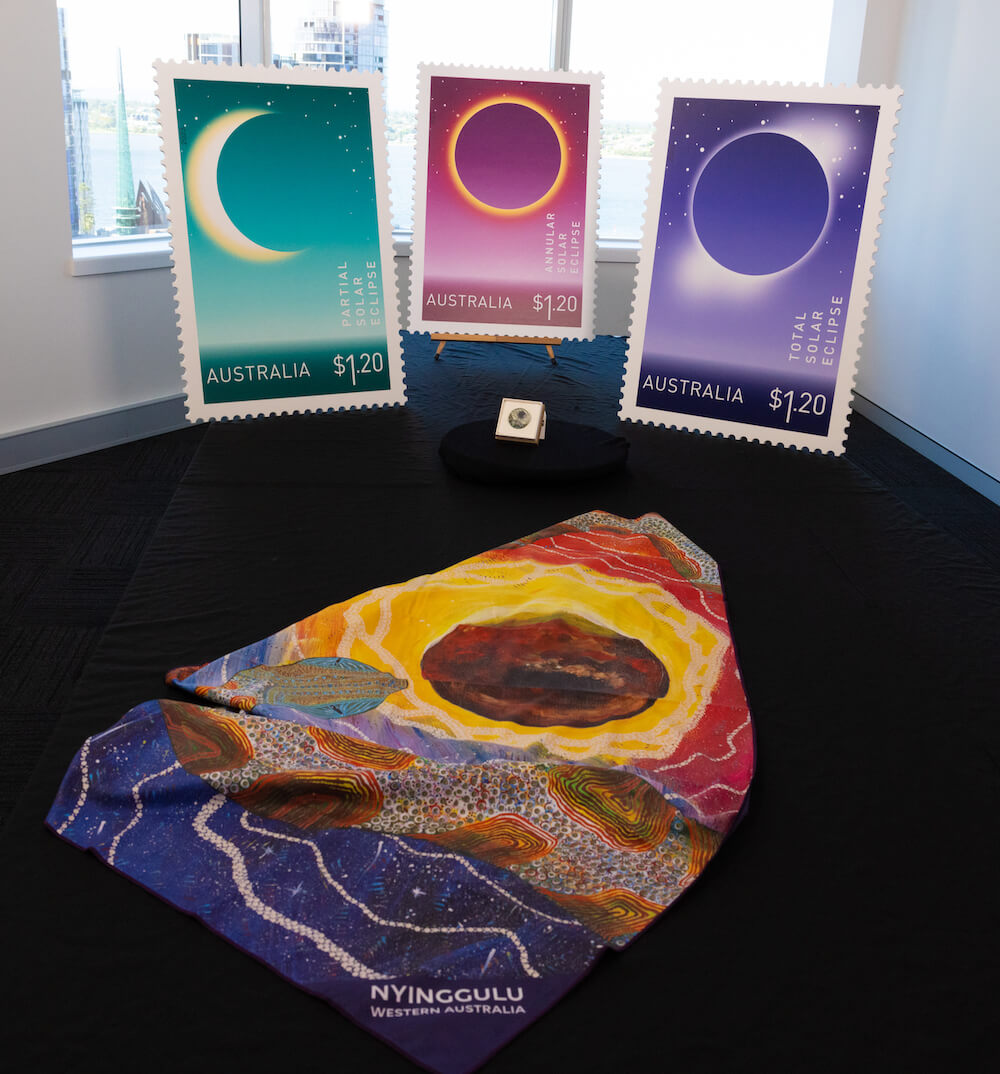 Commemorative Coin
While Australia Post's collection depicts solar eclipses,Perth Mint's commemorative coin pays homage to Exmouth and the World Heritage-listed Ningaloo Coast.
On 4 April 2023, a limited-edition collectables silver antiqued coloured coin capturing the unique event in Exmouth will be released by the Perth Mint.
The world-renowned Ningaloo Reef is home to both tiny corals and the world's largest fish, and this diversity has been captured in the coin's design by Sean Rogers.
Crafted from two-ounce 99.99% pure silver, the coin portrays corals and a whale shark beneath the darkened sky of the 2023 Total Solar Eclipse.
With a limited mintage of just 3,000, the coin is Australian legal tender and will come in sustainable presentation packing with numbered certificate of authenticity. The coins will be available from the Perth Mint for $249 plus GST.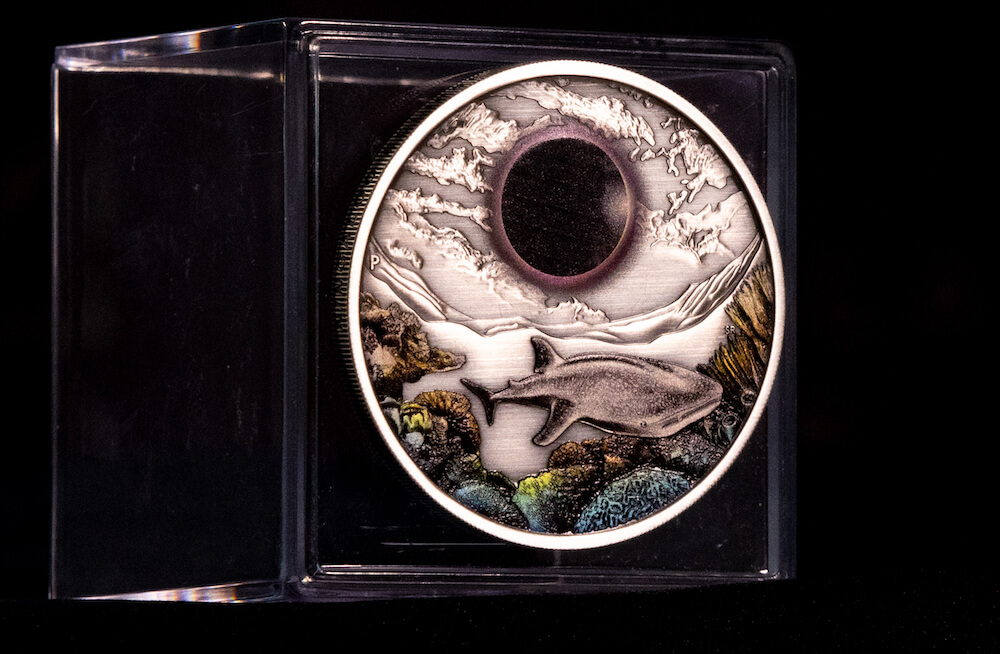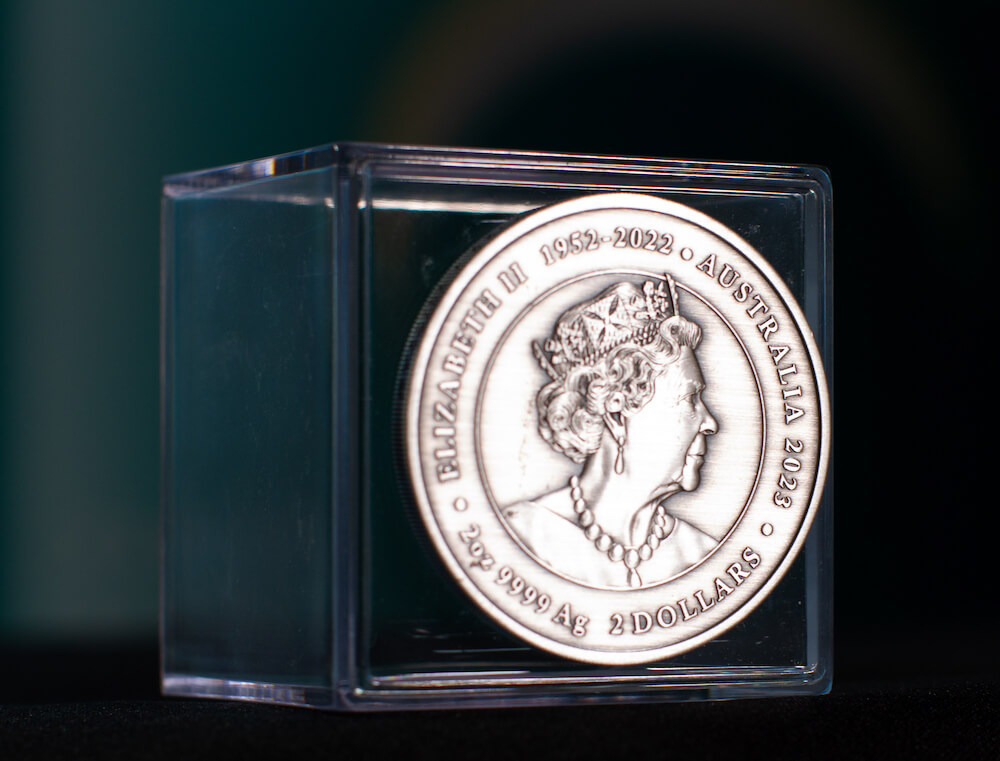 Merchandise
Merchandise is also available with the Exmouth Chamber of Commerce and Industry producing items featuring artwork by Payungu (Baiyungu) Elder Rachael Cooyou to commemorate the event.
The piece captures a dreamtime story and is called Warnanmankura Kuru-nga (Rainbow serpent looking) Wirlarra Mardama-nma Jirndal (moon covering sun) and the range has a sustainable focus that pays respect to the traditional owners of this land.
All profits from this initiative will be put back into local community initiatives and support local small businesses.
The merchandise range is available to purchase via local stockists, via the ECCI online Store and through merchandise stands at selected events during the Dark Sky Festival.
Find out more about the 2023 Total Solar Eclipse